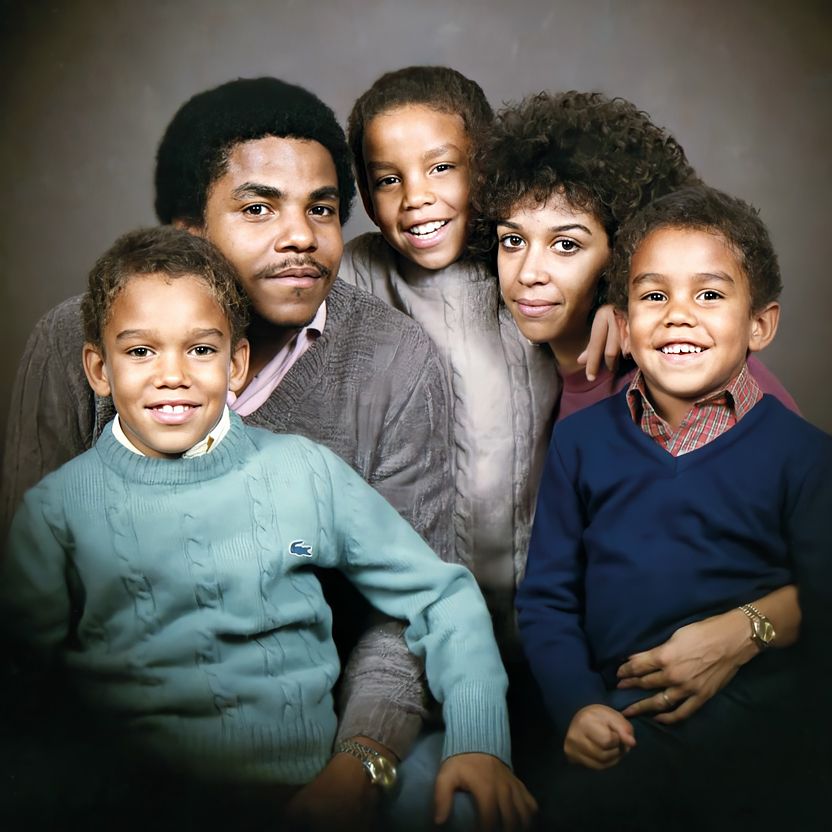 3T are Tariano Adaryll Jackson II (Taj ) Jackson, Taryll Adren Jackson and Tito Joe (TJ) Jackson, sons of the legendary Tito Jackson (original member of the phenomenal Jackson 5 and The Jacksons) and the late Delores "Dee Dee" Jackson. 3T have inherited the ultimate pop music pedigree and are part of The World's Most Popular Music Family and Pop Royalty: THE JACKSONS, a Family Dynasty. 
When the boys were young, they appeared on TV and on stage with their famous uncles and aunts. Meanwhile the boys were already imitating the Jackson brothers with brooms and mops and learning to play instruments by themselves. Living up to their musical legacy, is second nature to "The Three T's" as their mother Dee Dee affectionately referred to her sons. Proud father Tito, "Poppa T", saw signs of his sons' talents when they were toddlers and spent years on his boys to help them perfect their craft and guide them into entering what can only be called the family business. 
After stockpilling an impressive collection of material, their uncle Michael was thrilled to take them under his wing, allowing them access to his entertainment resources and signing 3T to his fledgling record label, MJJ Music. Michael, uncle "Doo Doo", not only gave his blessing but also the creative freedom his nephews needed which results in them writing more than a dozen songs for the release. The best of these comprise the 12 tunes on Brotherhood.
As part of the next generation of Jacksons, the trio managed to deliver on their innate musical promise, with their debut effort, Brotherhood having sold over 3 million copies worldwide. The album included the mega hits "Anything", "Why", "I Need You" and singles "Tease Me", "24/7" and "Gotta Be You". 
3T's first single, "Anything" which was composed, performed, and produced by 3T, has gone gold in the U.S., Denmark, Belgium, Norway and the U.K., selling over two million copies worldwide. "Anything" combined with the singles "Why", "I Need You", "24/7" and "Gotta Be You" gives 3T an impressive five Top Ten hits in the U.K. alone. The album went gold in the U.K., the Netherlands, Denmark, Belgium, Thailand and the Philippines, exceeding gold to achieve platinum in France. 
In 1997, backed by a 5-piece band 3T brought their music to their fans live on stage performing in 7 countries in Europe on the 27-date sold-out Brotherhood Tour. 3T were ranked second behind the Spice Girls, as the biggest-selling group in Europe.
3T recorded a second album under Sony in the late nineties which was never released due to strained relationships between Michael Jackson (MJJ Music) and Sony.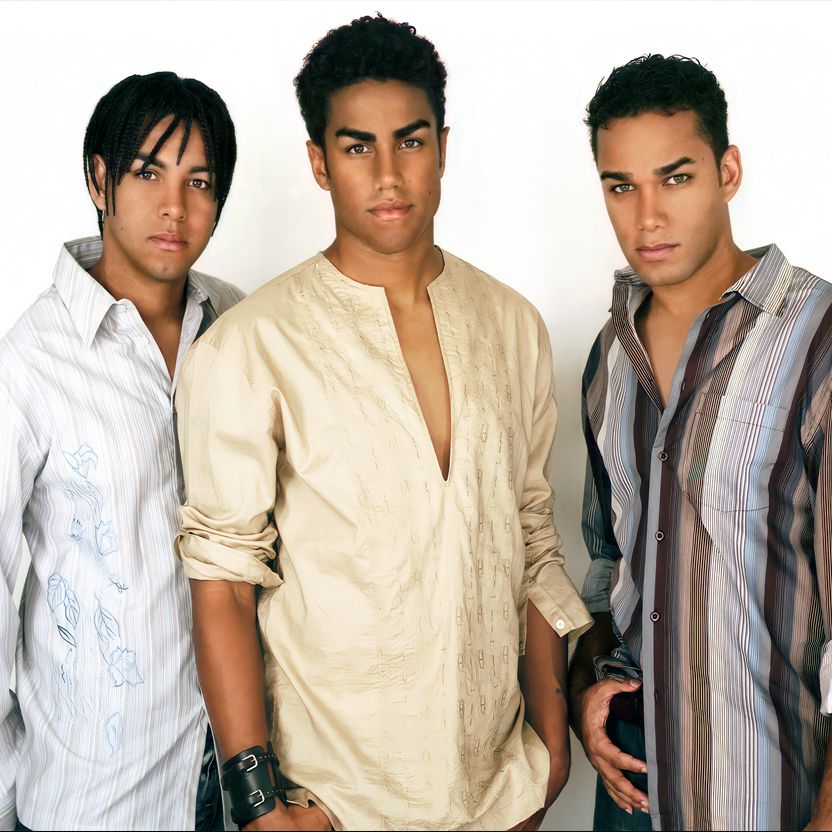 In 2003, 3T released their first single after six years "Stuck On You" in France, followed by single releases in The Netherlands and Germany and Scandinavia and followed by the release of the Identity album in several European countries.
The brothers suffered another great loss in 2009 when their mentor and beloved uncle, Michael Jackson, suddenly died.
Taj, Taryll and TJ participated in UK ITV's The Big Reunion TV show in 2014 and they were part of The Big Reunion Boy Band Tour, a 13-dates UK Tour in October of that year.
In 2015, 3T starred in Lifetime's docuseries The Jacksons: Next Generation that features the brothers as they work to balance a career and their lives as traditional family men while living up to the pressures and demands that comes with their last name. As a tribute to their mother and honoring her everlasting imprint on the lives of so many, the T's launched the  Dee Dee Jackson Foundation.
3T's long awaited and much anticipated album Chapter III was released in the United States in 2015 and globally in 2016.